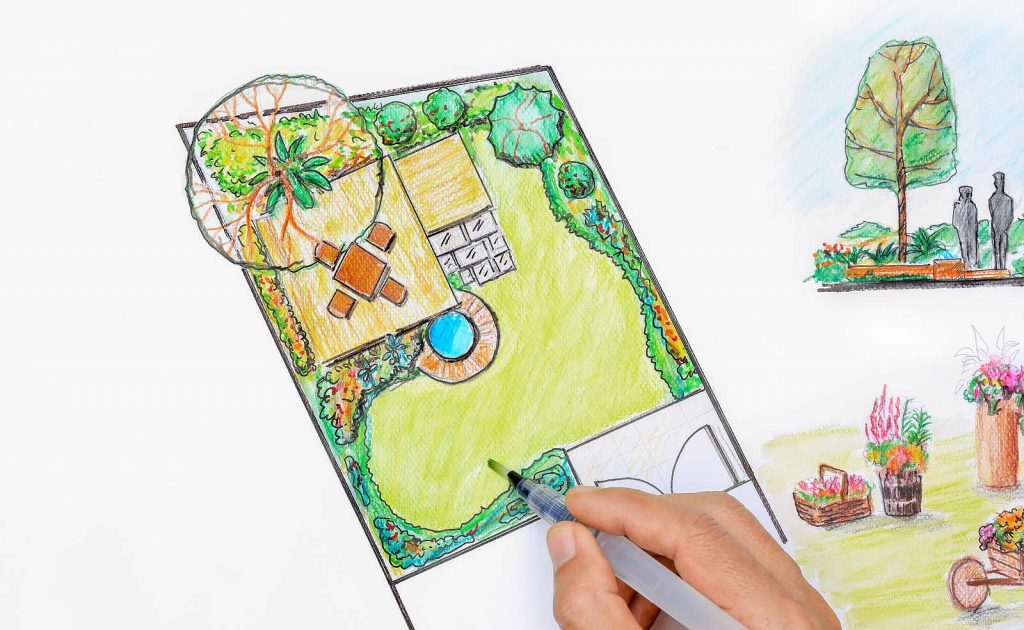 How to Create the Best Outdoor Space for Your Home
Whether you have a tiny balcony or extensive garden, you should always be able to step outside your home and step into the perfect outdoor retreat. If you have been tempted to spend more time outdoors then adding an outdoor living space to your home is the perfect solution. You can do various things to make it completely unique to you like installing a canopy or roof, adding a kitchen or a pizza oven, among other things. Designing the perfect oasis for your home will all depend on the research and thought you put into it before even purchasing your first board.
Designing Your Outdoor Space
When designing a deck you will first need to decide where exactly you want your deck to be. Go outside and look at the layout of your back yard. Do you want your deck to be an extension of your home or do you want it to be freestanding? If your back yard gets a lot of sun or a lot of rain you will need to take that into consideration when determining what kind of deck material you will want to use. A great way to keep track of what you want your space to look like is by creating a scrapbook that will hold your "wish list" of the items you want. Take into consideration the lifestyle you live or want to live when your deck is finished when designing your deck. Do you want to have your deck be open and big making it perfect for parties and late-night star watching? Do you want it to be an enclosed space so that you can host private dinners and get-togethers without worrying about your neighbors watching or being disturbed? Or do you want a closed off room that's meant to be an extension to your living room so you and/or family can have more room for entertainment? Whatever the reason for adding a deck to your home you will find the options available to help you do it.
Designing a Deck within Your Budget
If you plan on entertaining company and hosting parties at your home you will need to have a table large enough to entertain them as well as enough comfortable chairs for all your guests to sit on. You will also need to consider all the extra things you will need as well. If you want to cook outside you will have to build an outdoor kitchen that will let you easily cook an entire meal for your guests as well as a refrigerator or cooler to keep your beverages nice and cold.
Before you go out and just start purchasing deck accessories just because they look pretty, take a moment and set a budget that is simply for deck extras and separate from the money you will use to actually build your deck. If your budget is low you can always purchase add-ons like Invisirail railing (if you are not required to)  later but your main focus should always be on getting your deck built. Once you have your budget set up go around and visit local home department stores and outlets with your scrapbook and see how much they charge for the items you want to get. Then, go online to the manufacturer's website and see how much they charge and whether or not they have a product similar to what you want at a lower price. Once you've done your research determine which items you can afford and absolutely want and mark them in your scrapbook. Don't go to one store and simply pay what they're charging because costs vary widely among stores and you could pay almost double for an item if you don't compare prices among stores.
Deck Accessories that Add Flair
Food Preparation Accessories
Many deck owners add items like a fire pit, a barbecue grill or a pizza oven in order to make meals outside but there are a number of other items that can help you create meals or handle food outdoors like; a cocktail bar, a sink, a dishwasher and/or a refrigerator.
Furniture
For outdoor atmosphere you will want to purchase weather-resistant furniture that can include; a table, chairs, hammocks, shade umbrellas, and more.
Lighting
Not all get-togethers stop when the sun goes down so lighting can help keep the party going well into the night. There are lighting options like built-in step lights, post cap lights, candles, and more. You can even add a roof to your deck and add a ceiling fan with lights if you want. The choices are almost endless.
So, no matter what your budget is or what your design ideas are, your goal should be to create an outdoor space that connects to you, your lifestyle, as well as your home and landscape. It should be a place for you to relax, feel serene and escape any troubles you may be experiencing and double as an area to entertain your guests and family.