Looking for our products in your area?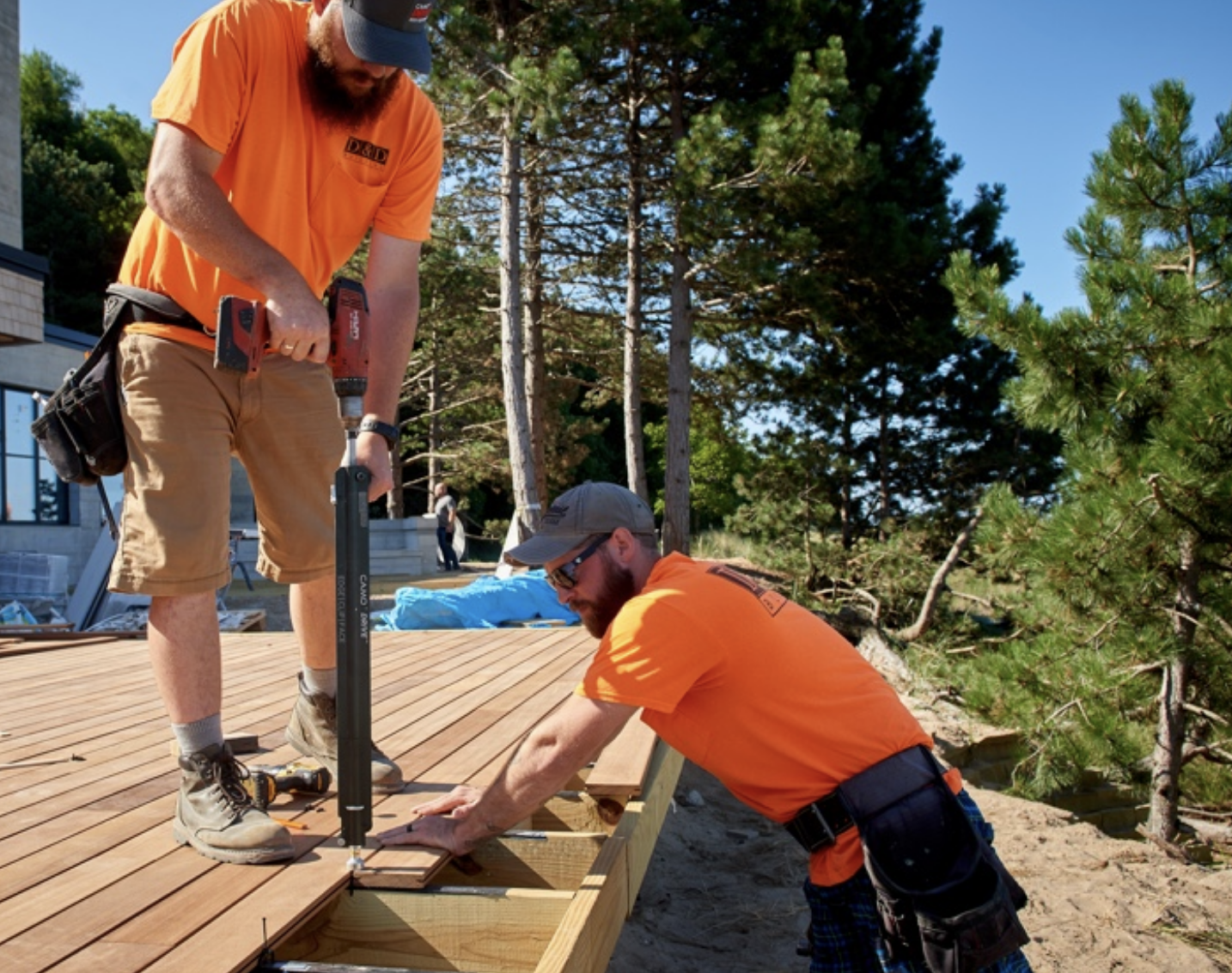 About Liv Building Products
Liv Building Products is a trusted distributor of premium deck and railing products. We help bring outdoor spaces to life, extending your living space with function and beauty. Here are just a few of the products we're pleased to offer:
Glass railings
Custom glass railing products
Balusters
Post caps
Hidden Fasteners
Ornamental Wood Ties
Composite Decking
and so much more!
Why Choose Liv Building Products?
We are about premium products that allow you to enjoy your outdoor space. Liv Building Products is the go-to supplier to major dealers across Canada and has earned the confidence of our dealers to provide excellent service and delivery of our quality products.
Over 15 years of experience in deck and railing products

Don't let anything interrupt your view. InvisiRail™ allows you to get the look you've always wanted. InvisiRail™ glass railing system is affordable, low maintenance, has the longest railing span in the industry, has a lifetime warranty and has fast delivery times. The tempered and heat-soaked glass is more affordable than you think, with standard size glass lengths in stock the fully engineered glass railing program allows you to choose different post options without sacrificing strength and durability. InvisiRail's glass manufacturing facility also allows you to order custom sizes to meet your project's needs.

Deckorators is a leader in deck ideas and porch design. Allow Deckorators to take the enjoyment of personalizing your outdoor living space to a whole new level. The composite decking, deck railing, balusters, post caps and decking lights make it easy to extend your living space. Liv Building Products has been a distributor of Deckorators products for over 15 years making us the first and largest distributor of these products in Canada.
CAMO products are easy to use, easy to install and can be used on any deck, any material. We know how important it is to get jobs done fast and well, without sacrificing quality. Build smarter, build faster with CAMO products so you can get the job done and move on.