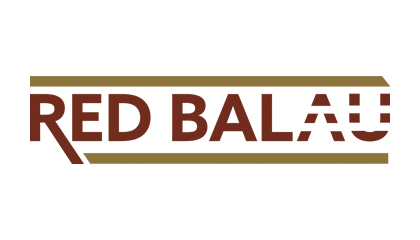 Exotic Hardwood For Your Deck
For deck results that shout quality, prestige and luxury, there is no other choice then real wood. Exotic hardwood products offered by Liv Building Products are what every composite product wishes it could be.
Contact Liv Building Products for availability and pricing.
1-888-681-9733.
Looking for our products in your area?
Rich in colour and texture, it is unbelievably resistant to abrasion, wear, dents and decay. This product has been used on high end yachts and cruise ships as well as used in boat construction for centuries. For outdoor projects and marine applications that demand the best material, Red Balau Hardwood is the product of choice. For mahogany marine enthusiasts that appreciate wood, no other material other than "real wood" can compare for your lake side projects. Water applications and mahogany go hand in hand!
Left alone, Red Balau will age much like boat teak, as it is from the same family of wood. Exotic Hardwood will naturally 'silver out' yet still maintain the natural look and wood grain. The beauty of Red Balau and teak, is that at any time, it can be cleaned and oiled to bring it back to life, and it will return to that rich, dark colour. Composite products scratch and wear with no opportunity for revitalizing. To maintain the full rich colour of the Red Balau decking, a stain sealer can be applied every 1-2 years depending on the exposure and the look desired. There are NO products that claim to be maintenance free, not even composites. If every material requires maintenance anyway, the natural alternative will provide results you will be proud of. Also, Red Balau decking left alone is as close to maintenance free as you can get if you like that silver aged look.
Red Balau Hardwood sold by Liv Building Products is 100% Clear Grain with no knots or wane.The 5/4 X 6 decking has many fastening options, including CAMO Edge screws (in stainless and non stainless options), colour matched Starborn screws, or using Starborn Pro-Plugs that have wood plugs using the same material plugs as the decking. This is a great option when it comes to refinishing the deck, as the plugs will sand down with the decking giving a smooth top finish no visible screws. CAMO tools, pre-drill bits and screws are all available from LIV Building as well, as are all Starborn products. For those not afraid of periodic maintenance, Red Balau decking can provide a surface that can repeatedly be renewed to brand new condition over and over again.
The combination of clear, knot free wood and a surface free of nails and screws offers a deck of unparalleled quality and longevity. For the pure, natural, unblemished look that will last generations and make you the envy of your friends, relatives and neighbours, choose Red Balau Hardwood by Liv Building Products.
Liv Building Products is an Authorized seller of Red Balau Products sold by "Kayu International Inc, from Canby, Oregon" which was founded in 1994 and is a Direct Importer of the finest Exotic Hardwood for the U.S. and Canadian markets; providing decades of High Quality Hardwood, Dependable Service at Affordable Prices. For over 40 years they have been Importing Lumber from SE Asia (since the early 80's) . They continue to maintain and purchase exotic hardwood from many of the same Mill Owners.

A specialized team based out of Wilsonville, Oregon makes frequent visits each year to South East Asia to better communicate customer needs to the overseas purchasing staff and suppliers. Supported by full time and highly skilled experts, the Malaysian and Indonesian team continuously and extensively is; negotiating the best prices, ensuring quality control and expediting shipments. NO one in the industry can make the same claim of longevity in the exotic hardwood industry.