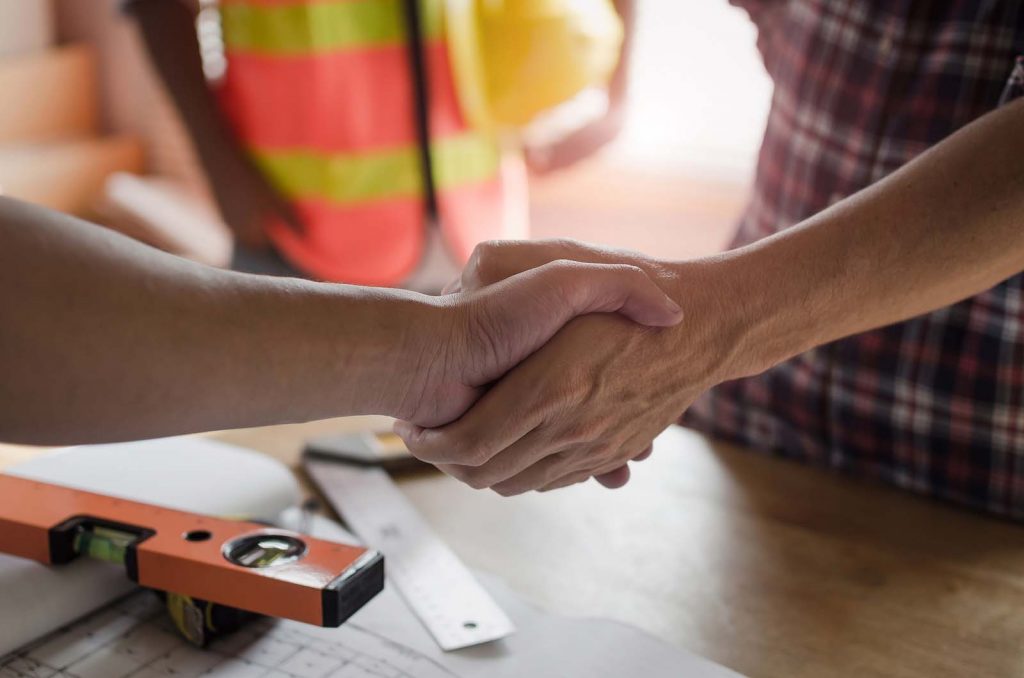 Questions to Ask Your Deck Builder Before Hiring Them
When you are getting ready to hire a contractor to build your deck you should thoroughly research their building history, get at least three estimates, and always ask them questions. This will help make sure that you are being dealt with fairly and that you will hire a contractor that you will be comfortable with and feel at ease allowing them to come to your home often since building a deck can take anywhere from a few weeks to a month.
There are many deck builders available for homeowners to choose from and many of the ones available are up for any job presented to them so it is up to you to choose the one that is best for you and your home. Give each deck builder you interview an equal shot at being able to complete the job and when searching choose a contractor who has a great eye for design and is still passionate about their job. Someone who is passionate about their job will take pride in their work and will do their best to deliver a beautiful, eye-catching deck.
Questions You Should Ask Your Potential Deck Builder
If you decide to build your own deck then you should make sure you know how to do it correctly and so it is up to code. If you decide to hire a deck builder then here are some questions to ask them so you can be sure that you will be getting the best person for the job.
How long have you been building decks?

Were you professionally trained or did you learn how to build through an apprenticeship program?

Are you licensed and registered?

Do you have any insurance?

Can you give me the name of your insurance carrier?

Are you a part of any professional contractor associations?

Do you have any references that wouldn't mind being contacted?

Do you give warranties for your work?

How long will it take you to complete the deck?

What decking material options can you provide?

Do you specialize in working with specific decking material? For example, hardwoods like Red Balau

or PVC material like

Gossen

?

Will you have a supervisor on-site while work is being done?

When could you start working on the project?
Another great way to make sure you will be choosing the best deck builder is to ask their past customers about how their experience was.  Some questions to ask references are:
Were you happy with your deck once it was finished?

Was it finished on time?

Did you have any unexpected expenses you had to pay?

Would you work with this deck builder again?

Do you give a recommendation for this deck builder?
Tips on How to Get The Most Out of Your Deck Builder
A properly designed deck is a great addition to many homes. They provide a nice outdoor area for homeowners to relax and invite guests over for entertainment. Because of the traffic your deck will receive it is essential that it is built correctly so there are no accidents or potentially harmful things that could occur. Here are some tips on how to choose your deck builder.
Plan your deck out thoroughly.

Before you go to a contractor you should have a good idea about what you want your deck to be and what materials you would like to use. When you go to your contractor they will help you finalize your plans and give you any recommendations they may have. Some things to consider are:
What deck layout you want to have

Will it be one or two stories

Will you have a staircase

What material you want to use

Do you want

railing

What is your budget for the project
Check online reviews and recommendations.

The best advice on how a contractor will complete their job for you is by finding out from others what their experience was and how the contractor worked for them. Websites like Angie's List are great for viewing people's opinions about contractors all over the country.

Get a written estimate.

When working on big projects like decks it is very important to get everything in writing for your records and to protect yourself should any legal issues may arise. Each deck builder you look at should be able to give you a written estimate breaking down the cost of materials that will be used and how much labor will cost as well.

Make your decision.

Once you've done all the research and interviewed potential deck builders it's time to make your final decision and sign a contract with your chosen deck builder. The contract should include:
the total price of everything all together

all the work that will be done

a copy of the contractor's license and insurance

it should have a date the project will start and when it should be finished

any liabilities the deck builder will take on
Building a deck is a great time for many home owners and knowing that a good contractor built it will ease your mind and make it that much more enjoyable so take your time when looking for a deck builder and always do your research.