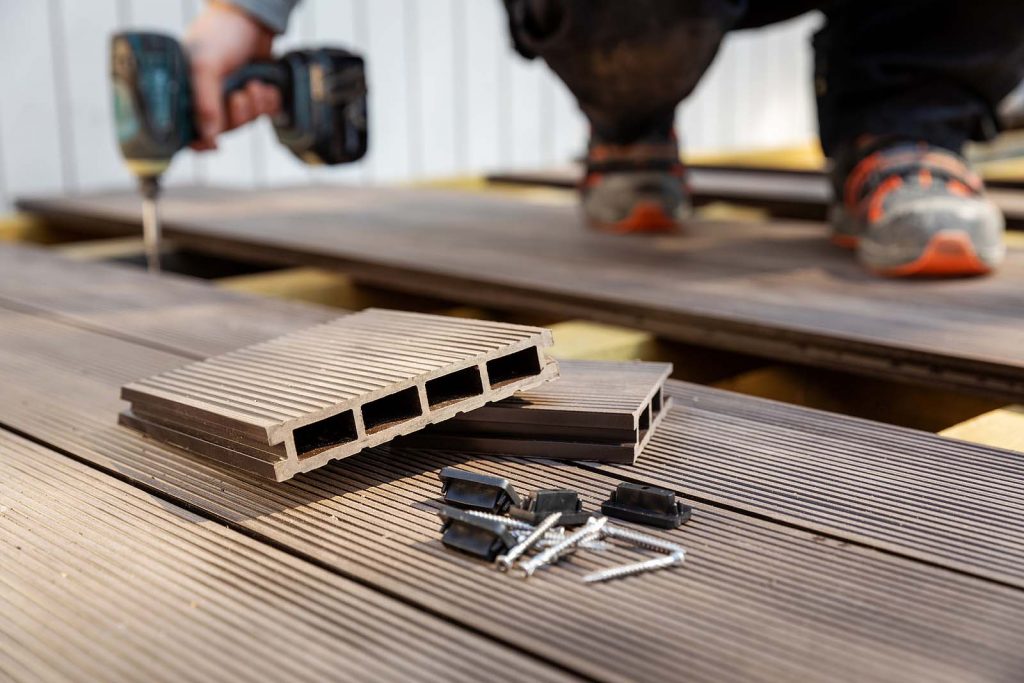 What You Need to Know About Decks Part 2
When you are planning and building your deck a lot of consideration should go into designing the deck of your dreams. Once you begin designing your deck you will need to determine what your budget is, what material you want to use, the area of your yard you want to build it and whether or not it is a project you want to do it yourself or hire a professional. If you have not read Part 1 of What You Need to Know About Decks check it out to find out more things you should know if you plan on adding a deck to your home.
Decking
Decking is the floor surface of the deck and is one of the most important parts of any homeowners' deck. In addition to being one of the most aesthetically pleasing parts of the deck it is also where the majority of the contact with the deck will be made. For a while whenever homeowners decided to add a deck to their home the decking material was primarily made of wood like Red Balau which has a natural beauty but requires a significant amount of maintenance, but can also be made with a variety of materials like composite, vinyl and aluminum. So whatever your budget may be you are sure to be able to find the perfect type of material for you. Before deciding which type of material you want you should take into consideration your home's climate, your budget, as well as what you intend to put on your deck like pizza ovens, furniture, etc. because you will want to choose a material that will be strong enough to support them.
Railings
Another way you can make your deck attractive is by adding an appealing rail system. Railing is often the first thing that you see when looking at a deck so it is important to choose a rail that will complement your decking material and the style of your home. There are many choices of colors, styles and accessories available which make your options almost endless. Most railing systems are made from composite or metal which are very low maintenance but a bit traditional for those who want a more modern look while cable and glass railing like Invisirail are very modern and aesthetically pleasing. Because railings are such an important part of any deck you should do thorough research when deciding what type of rail system you want to use.
Stairs
If your deck is a certain height off the ground then you will be required to have stairs or face the wrath of the IRC. When building stairs for your deck you will have to make sure you follow every requirement set by IRC which uses building inspectors to strictly enforce all building codes. The minimum width for stairs is 36" but a good width for you to have plenty of room is 48". The minimum rise required is 4" with the maximum being 7 ¾".  The best way to make sure your stairs fit perfectly with your deck is by planning ahead and making sure all of your stairs measurements are the same so you won't fail inspection by having stairs that or too tall, too short or not wide enough.
Deck Lighting
Deck lighting is a great way to add light to your deck, make it more appealing, and allow you to carry your party on well into the night. They are a great project to do yourself because they normally don't require an electrician or contractor and usually come in kits that are easy to install. There are a variety of options for lighting to choose from like light posts, stair lights, rail lights and post cap lights. Before deciding to install your lighting make sure you read the instructions thoroughly and if you have any additional questions contact a professional who would be more than happy to help you off.
A home with a well-built deck will instantly add value to your home making it a great investment if you plan on selling your home at a later time. Along with added value decks can breathe new life into homes that may have lost their appeal over the years. Your choice in decking is very important because it is what you will see daily, walk on daily and have to live with and maintain for years to come so using all the information provided here along with researching additional information on your own will help prepare you to make the best decision for your home and your deck.