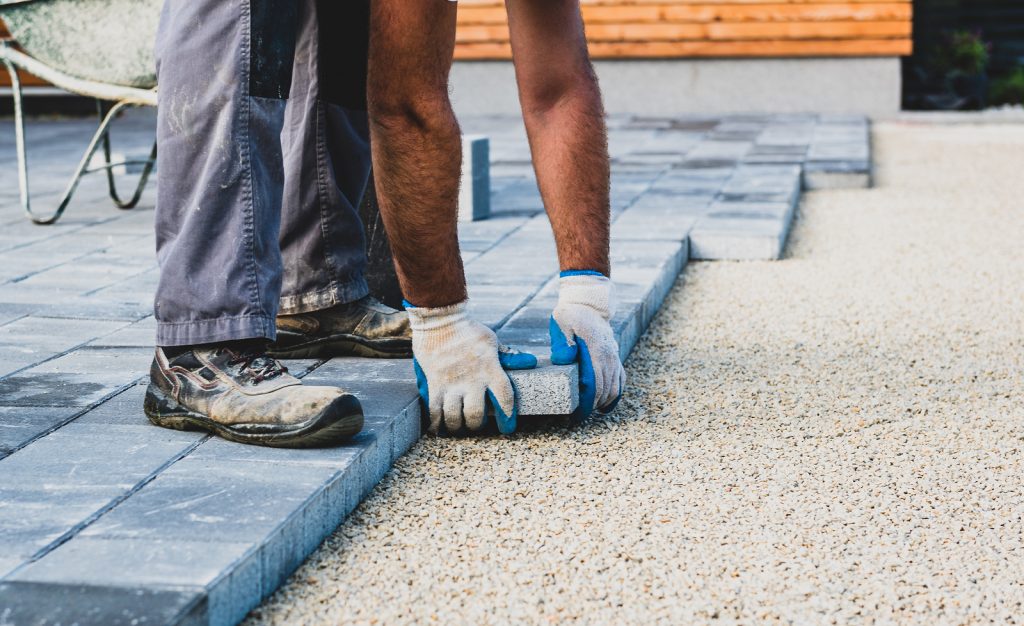 Reviving Your Interlock Patio
The weather is warming up and we as Canadians are anxious to move to our outdoor living spaces. A quick look outside can reveal that your interlock patio may have a few stones that have moved with the frost, or a deck railing that needs sprucing up. I just removed the old 2×2 wooden balusters and replaced them with a round aluminum baluster powder coated black. The difference this made visually was astounding and makes me want to spend more time on the deck!
However, the interlock is a different story. This fix required some limestone screening, a rubber mallet, some polymeric sand and a little of my time. First, I needed to pry up the offending stones and place some of the screening underneath to level them. Tamp the screening with a 2×4 end, or you can use anything that you have that provides a flat surface. I tapped the stones back in place with a rubber mallet until seated nicely, and worked the polymeric sand back into the joints. To finish it off, I watered the area and let it dry. Now I can enjoy your outdoor spaces once again for the season, and you can too!