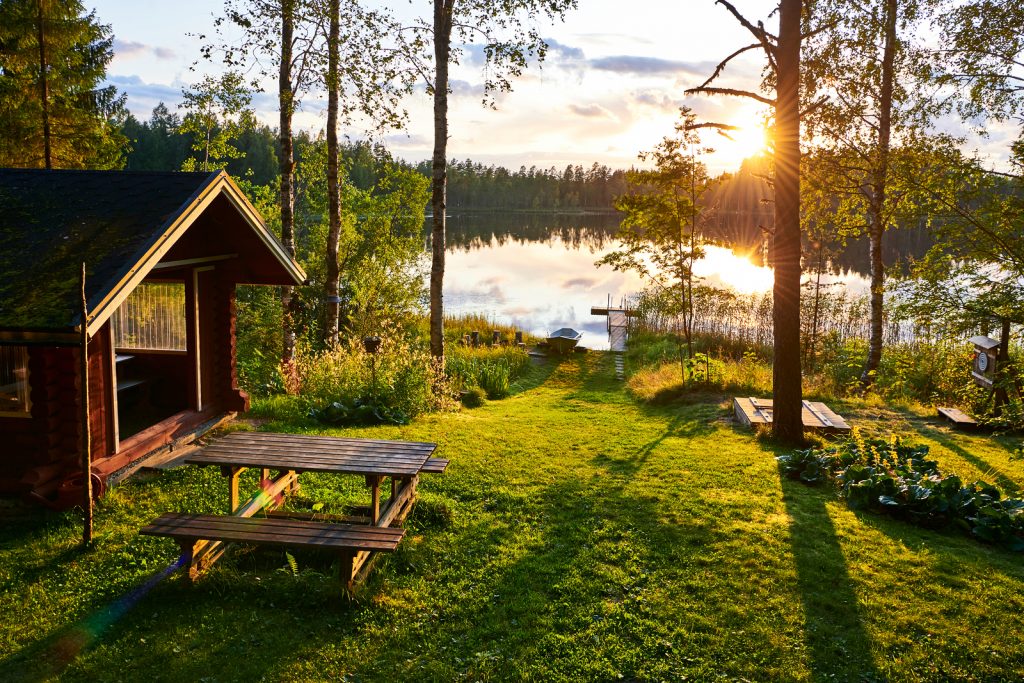 What Makes a Great Cottage Bunkie
Bunkies are becoming increasingly popular in the world of cottaging. When done right, a bunkie can truly transform cottage life. Bunkies come in all shapes and sizes, and they can be a great way to add extra sleeping space, privacy, and functionality. If a bunkie is on your cottage To-Do list this Summer, here are a few things to make your bunkie serve in both functionality, and style.
First, a cottage bunkie generally serves the purpose of providing extra sleeping space for your family and friends. If you're looking for somewhere to hold multiple guests, depending on your personal needs for the bunkie, a good tip is to make sure your bunkie has an option for privacy. Adding a privacy wall, or even by adding privacy curtains down the middle to separate the bunkie into sides, is a great way to make sure your guests can have the option for privacy while staying in close quarters!
Next, depending on the land you have to work with, it's ideal for a bunkie to be close to the main cottage, or an outhouse. That way, your guests can be comfortable knowing there is a bathroom close by.
Now, let's talk about the bunkie exterior. Adding a step or small porch around your bunkie can make it seem cozy and homey. Maybe even add some exterior planters and greenery to brighten up the space!
For the interior, be sure to add a solid fan and some blinds to your bunkie. That way, you can stay cool during hot Summer days by creating a cool and dark atmosphere. Blinds are also a great way to add privacy, as well as some darkness for those lazy mornings!
Next, let's talk about the most important aspect of your cottage or bunkie—the view! Having a great view at the cottage is something everyone wants. Make sure your bunkie has lots of windows, which especially overlook the beautiful scenery! Adding some windows to your bunkie can brighten up the space and add some natural light, which makes the space feel much bigger than it is.
If your bunkie is slightly elevated or has a porch, be sure to add some chairs! It's a great place to sit back, relax and enjoy the view. However, this view should remain uninterrupted. Wherever you are, make sure you can see the full potential that your view has to offer. By adding a glass railing system, the view can be fully enjoyed without any interruptions!