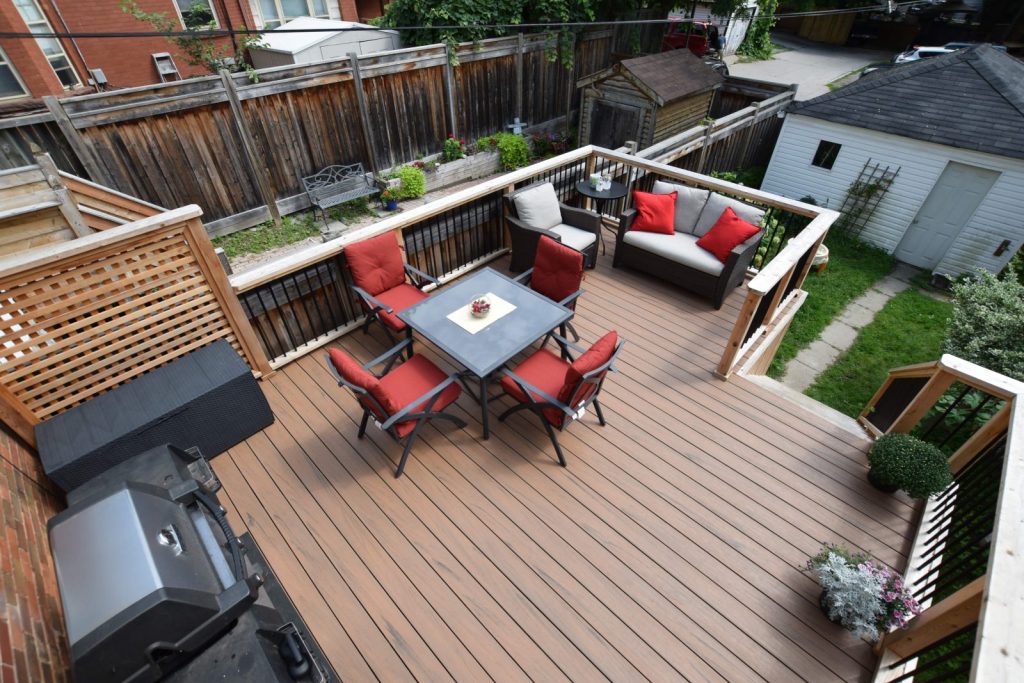 TruNorth Composite Decking
Composite decking is a great alternative for those looking for no-maintenance decking. When we were considering our deck renovation, composite decking was the best choice, since we wanted a deck that had no-maintenance. TruNorth Decking materials are a fantastic option for composite decking. When you choose composite decking, there are a variety of benefits that come along with it. 
Firstly, this composite decking is stain and fade resistant, and comes with a 25 Year Limited Warranty, to ensure your composite decking looks brand new even after years of exposure to sun, snow and rain. TruNorth decking is extremely versatile for any season; meaning it's extremely durable to withstand harsh Canadian winters, while also features heat blocking, to keep your deck cool in the Summer months. TruNorth composite deck materials are also a great low-maintenance decking solution; as there is no paint, seal or stain required. When researching all the different kinds of composite decking, TruNorth decking stood out because it was well-priced, and had low maintenance. I was impressed with how eco-friendly, and realistic, the deck boards looked, in comparison other composite decking. I also liked how TruNorth ensured no rotting or molding of our deck. Although I was skeptical, seeing for myself after 5 years, I'm truly impressed.