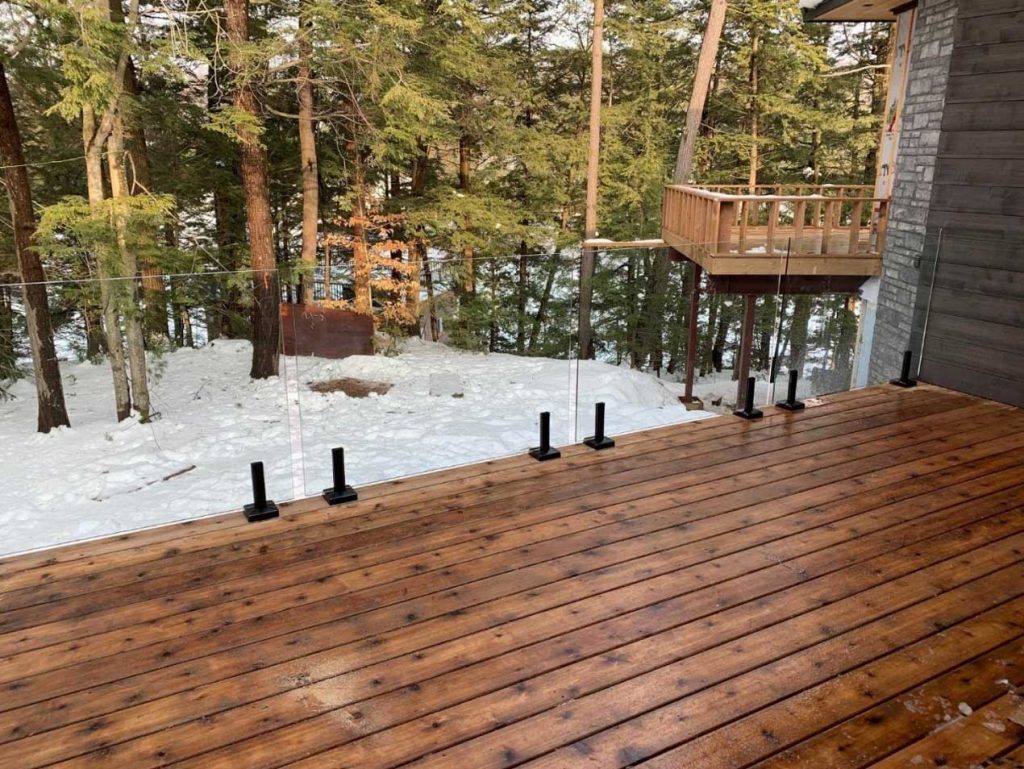 Spigots & 12mm Custom Glass
If you are looking to immerse yourself in nature, a railing without posts is a great look.  With spigot style posts that are 9" tall, the view is almost uninterrupted. 
InvisiRail's ability to customize 12mm thick glass panels, in concert with our spigot system, allows the customer to expand their view. Your outdoor space will meld with your surroundings without the visual obstructions of a normal railing system.  
We have spigots available in stainless steel and textured black with an option for powder coating in a variety of colours. With these colour options you can add a personal touch to your home or cottage.
When we choose a place to relax and recharge we consider the view, not the railings…spigot railings are the clear choice.  
Note: InvisiRail™ cannot guarantee that custom-made products will meet all local building codes. It is the responsibility of the installer to ensure that the materials they are using will be installed correctly and will meet the necessary building code requirements of their region.