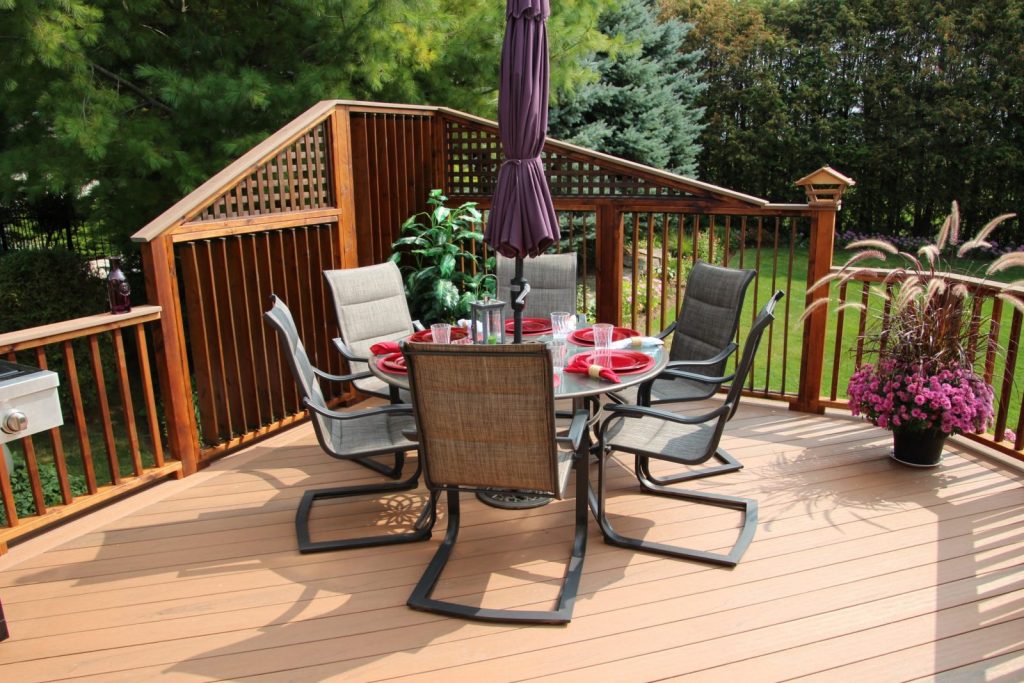 TruNorth and Clubhouse Decking: Manufactured in Canada
Finally!!! A Composite Decking made in Canada! Right here in Ontario.
Clubhouse PVC Decking, and TruNorth Composite Decking are manufactured by the same company in Ontario, Canada.
They have spent many years creating great products and investing plenty of time and money to make products that meet and exceed all building code requirements.
CCMC approved, and made here in Ontario, clearly makes this one an easy choice.
From the higher end PVC decking that is branded as Clubhouse Decking, to Composite Decking, branded as TruNorth decking, there are plenty of great choices for any customer, and for any project. You can be assured that you are buying a great product with a great warranty, National Code approvals, and manufactured and distributed right here in Ontario!
Next time you are looking for a composite deck for your home, or for your next client, look right here in Ontario for Clubhouse and TruNorth low maintenance decking.  Distributed by LIV Building Products in Uxbridge, Ontario.