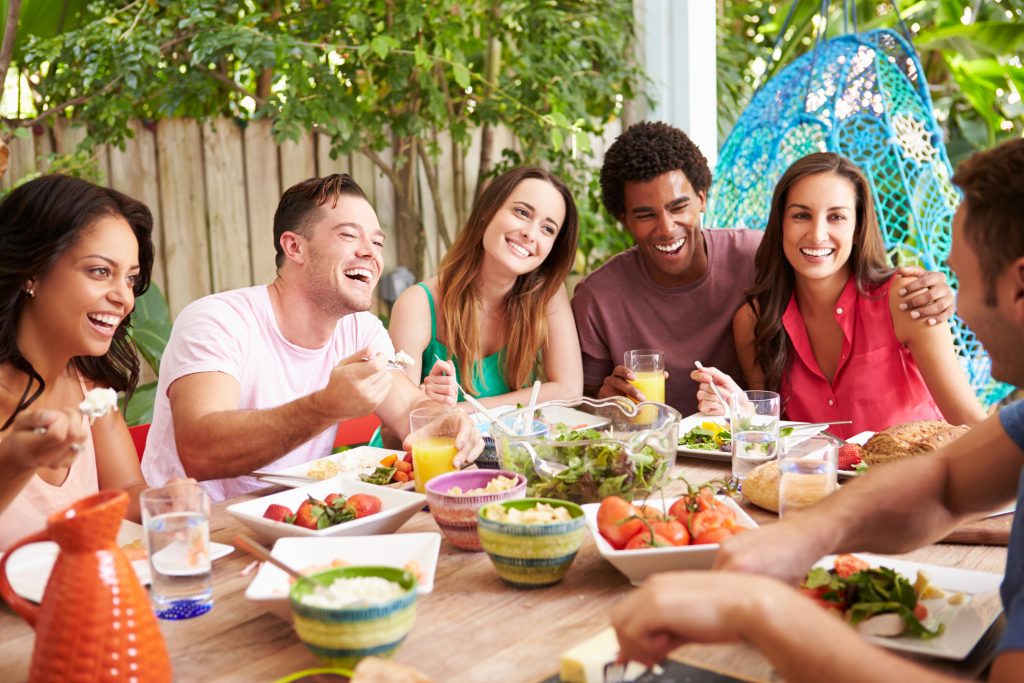 Your Official Guide Outdoor Entertaining in the Summer
Now that we've officially kicked off the start of summer in Canada, you may be thinking about outdoor entertaining. Whether it's a family barbeque, a cozy bonfire, or an intimate dinner on the patio, outdoor entertaining plays a major role in the lives of many Canadians in our very short-lived summer season. However, after the harsh winter, your backyard and outdoor spaces may be in need of a little TLC. Here are a few simple steps to get your outdoor space ready for entertaining this summer!
First, start with a deep clean. Over the winter, harsh Canadian conditions like snow, frost, wind and rain may impact your backyard. Your landscaping, deck, and outdoor furniture will be in need of some maintenance. Roll up your sleeves and start with some gardening. Make sure you remove all the unwanted weeds and give the lawn a fresh cut. If the grass in your yard is suffering after the winter, (like all yards do!) try removing all the dead grass, scattering some compost and grass seed, and making sure your lawn gets watered weekly. Next, be sure to maintain any plants and trees in your yard, including making sure the base soil is neat and tidy. If your plants and trees are overgrown, don't be afraid to give them a trim. And of course, water them accordingly. Next, give your furniture and outdoor features a deep clean using any multi-purpose or outdoor furniture cleaner. This includes cleaning up any furniture, bird feeder mess, water features etc.
Once you've done a deep clean, you're ready for organizing! Nobody likes a disorganized space. To reduce clutter, try keeping any tools and gadgets tucked away in a garage, shed or storage room. If everything has a designated place, your space will feel clean and organized, and will automatically be more relaxing for you and your guests. Next, be sure to do a surface clean of your deck, patio or railing to get rid of any dust or dirt 
Lastly, pay attention to your personal goals for the specific space, and use small details to achieve that goal. For example, are you looking for a cozy outdoor dining space? Try using lanterns with soft lighting and comfy dining chairs with outdoor blankets and pillows. This is a great way to create a warm, cozy and intimate space for outdoor dining in the evenings. Are you looking for a fun pool and deck area for daytime family entertaining? Try some comfy loungers and some pool toys and games to keep your guests entertained! If you are looking for ways to upgrade your fire pit area, try adding comfortable chairs, (with blankets!), and soft lighting guiding your guests around the fire pit.
Whether you have an outdoor dining patio, or a fun fire pit, enjoy the Canadian summer season and make most of your outdoor space!