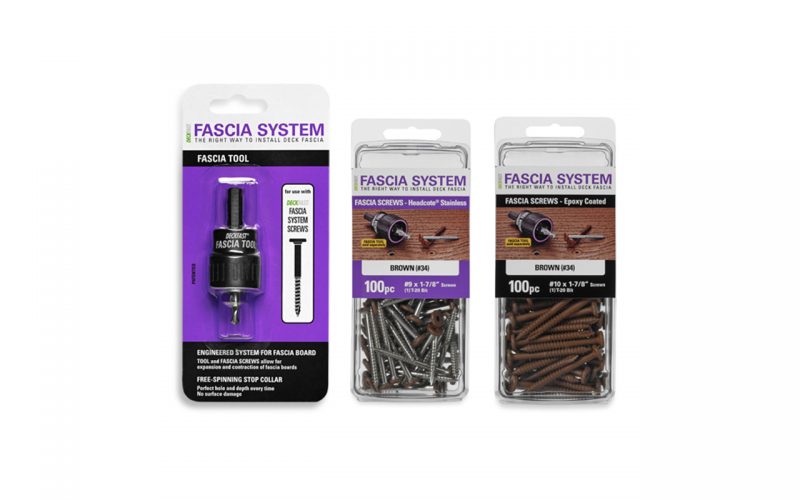 Free Spinning Stop Collar with O-ring – The stop collar spins free of the drill bit, prevent marring or burnishing of the fascia board surface.
Anti-clog Debris Cavity – The cavity gathers waste material, keeping it clear of the countersink.
Pre-set Countersink – The Fascia Tool matches the head diameter and countersink depth of the Fascia Screw for the perfect hole and fit.
Pre-set Shaft length – Together with the countersink, the overall hole depth is designed for use with fascia boards from 1/2″ to 3/4″ thick.
100 pieces. Fascia screws are available in a wide range of colors to match popular decking products.
Brown, Gray, White, Dark Slate, Sand, Rosy Brown, Chocolate, Java, Cedar and Tan Gray.